Quick Info
When: September 8-10
Where: S-F Scout Ranch
The Fall Reunion is the biggest event that Shawnee Lodge puts on each year!  1,000+ Arrowmen will be in attendance as we induct new members into our Order, witness Arrowmen seal their membership in our Order, and much more!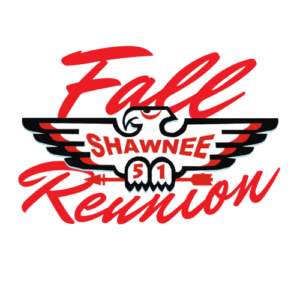 All guests attending the Fall Reunion must purchase a ticket.  Upon arrival at the event, you will be issued a wristband that will serve as your pass to the weekend.
In order to secure a ticket at the best price, it is recommended that you purchase a ticket well in advance of the event. Early Bird registration ends Saturday, August 26th at 11:59 PM. After that day, prices will increase to regular event costs. Early Bird Registration is strongly recommended.
Members who have already completed their Ordeal should purchase a brother ticket.  The brother ticket includes access to all of the weekend's activities.  The brother ticket with dinner includes all of the activities like the brother ticket, and also includes dinner on Saturday evening.  All ticket options include an event patch.
Candidates completing their Ordeal during the Spring Conclave should purchase a candidate ticket before the event.  The candidate ticket includes Breakfast, Lunch, and Dinner on Saturday and access to the weekend's activities.  It also includes an event patch.
Season Pass holders should reference their membership cards for an event password when registering. For your convenience, this will also be emailed out to all pass holders who have not registered for the event at different times during the registration period.
Ticket Prices
---
Early Bird Ends August 27, 2023
Late Registration Begins September 6, 2023
---