Quick Info
When: September 8-10
Where: S-F Scout Ranch
The Fall Reunion is the biggest event that Shawnee Lodge puts on each year!  1,000+ Arrowmen will be in attendance as we induct new members into our Order, witness Arrowmen seal their membership in our Order, and much more!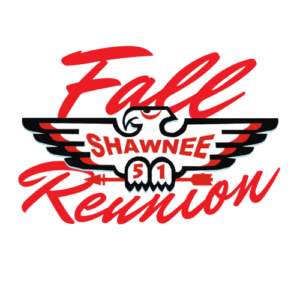 All guests attending the Fall Reunion must purchase a ticket.  Upon arrival at the event, you will be issued a wristband that will serve as your pass to the weekend.
In order to secure a ticket at the best price, it is recommended that you purchase a ticket well in advance of the event. Early Bird registration ends Saturday, August 26th at 11:59 PM. After that day, prices will increase to regular event costs. Early Bird Registration is strongly recommended.
Members who have already completed their Ordeal should purchase a brother ticket.  The brother ticket includes access to all of the weekend's activities.  The brother ticket with dinner includes all of the activities like the brother ticket, and also includes dinner on Saturday evening.  All ticket options include an event patch.
Candidates completing their Ordeal during Fall Reunion should purchase a candidate ticket before the event.  The candidate ticket includes Breakfast, Lunch, and Dinner on Saturday and access to the weekend's activities.  It also includes an event patch.
Season Pass holders should reference their membership cards for an event password when registering. For your convenience, this will also be emailed out to all pass holders who have not registered for the event at different times during the registration period.
Ticket Prices
---
Early Bird Ends August 27, 2023
Late Registration Begins September 6, 2023
---
Fall Reunion is Shawnee Lodge's largest event each year. Candidates elected in the summertime join Arrowmen from across the 9 Chapters to serve in various projects at S-F Scout Ranch in Knob Lick, MO.
Outlined in the event map are locations for each Chapter for the weekend. Attendees provide their own tenting arrangements and may purchase meal options with their ticket. Also located in the Chapter's area is the Chapter Headquarters, where attendees can ask questions and meet for various activities.
On Friday night the Lodge hosts its yearly Officer elections where current youth Arrowmen (under 21) can vote on the leadership team for the upcoming year. Candidates who did not participate in a Shawnee Pre-Ordeal ceremony at summer camp will have the opportunity to this on Friday night as well. They must meet outside the Famous Eagle dining hall at 10 PM with a sleeping bag, mat, pillow, and tarp in field uniform.
Saturday is full of service, fellowship, and fun! At 6:30 AM, all Candidates report to their Chapter Headquarters to begin their Ordeal service projects. Current Arrowmen meet at their Chapter HQ at 8 AM. After service, Candidates and Arrowmen can join together at Wenzel Lodge, in the THUNDERZONE, for all sorts of fun activities and comraderie.
At 3 PM, Chapters hold meetings with all Arrowmen and Candidates. During this time, they will host their own elections for Chapter Officers. These meetings will be followed by the Lodge Officer installation at the Famous Eagle Parade Field and dinner for those who purchased a ticket.
Following dinner, Ordeal and Brotherhood ceremonies will be held. Details can be found on the event schedule.
The Fall Reunion will conclude on Sunday with gates closing at 11 AM.