The following information is from the 2021 Brotherhood Bash. Information for the 2022 Brotherhood Bash will be put here closer to the event. 
Brotherhood Bash Leadership Team
Charles Owen, Brotherhood Bash Chairman
Matthew Caldwell, Lodge Chief
Tim Weaver, Lodge Adviser
.
Quick Info
When: October 23rd, 10 AM-4 PM
Where: Emerson Center, Beaumont Scout Reservation
Price: Free
Lunch will not be provided. Please plan accordingly.
Please check in at the Emerson Center after arriving.
Join us for the day or just a few hours of fun, fellowship and competitions! We will have crate stacking, climbing, branding, human foosball, a scout triathlon, various seminars, and much more. There is no cost for this event. Simply show up to Beaumont and check in and the Emerson Center. Lunch will not be provided so please plan accordingly.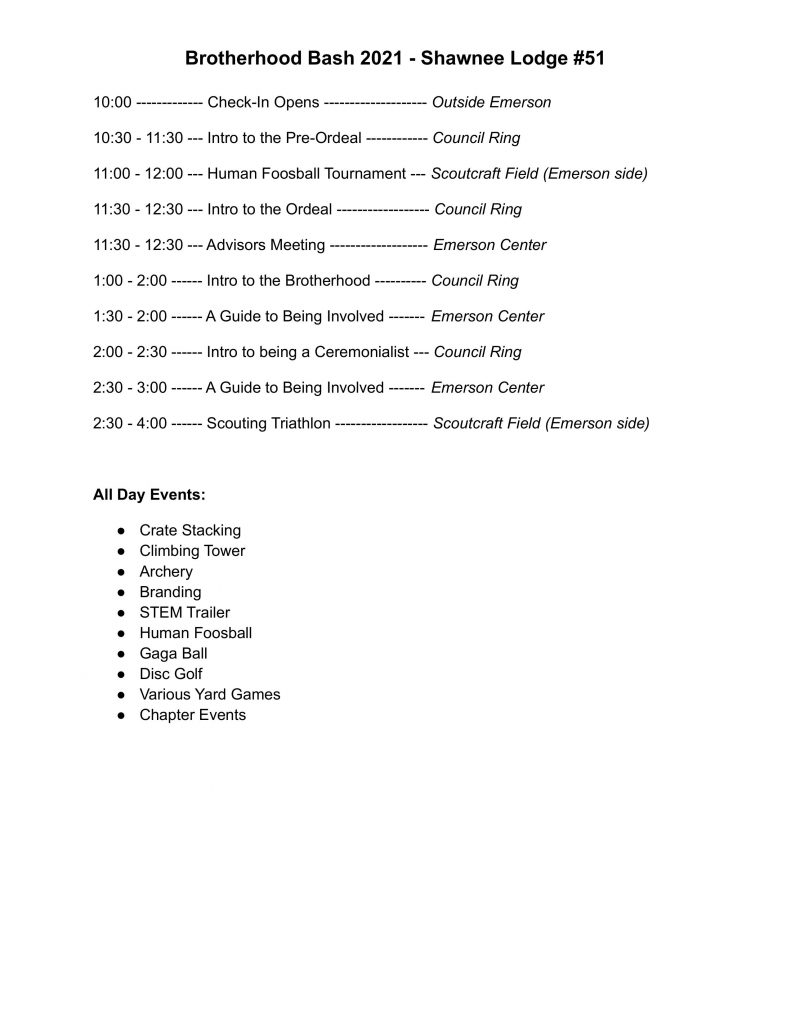 Directions to Beaumont Scout Reservation