Quick Info
When: 9am-4pm, October 22nd, 2022
Where: Emerson Center, Beaumont Scout Reservation
Please check-in at the Emerson Center after arriving.
The Brotherhood Bash will be on October 22nd at Beaumont Scout Reservation. This event is open to all members of the lodge. Come for the whole day or just a few hours. Many fun activities will be offered along with informative seminars and competitions.
Lunch can be purchased at registration, and will also be available for purchase during the event.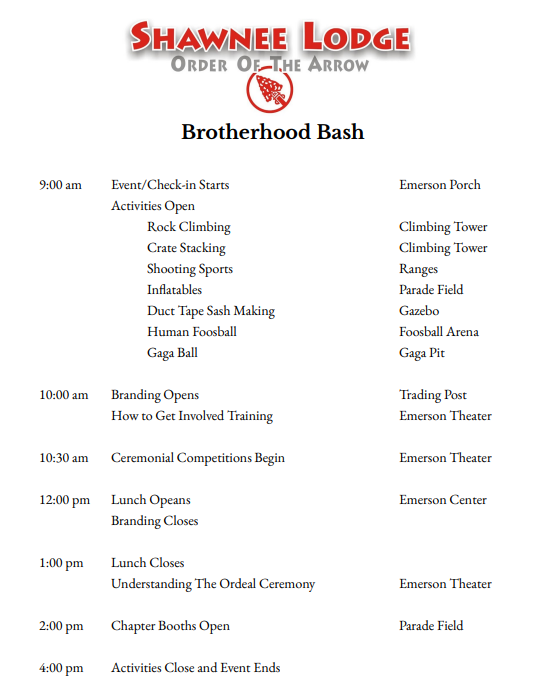 Come to Brotherhood Bash and compete in the Individual Ordeal Ceremony competitions! Ceremonialists may use the 2019 or 2022 revision.
Allowat Sakima – The Recognition (starting at "Before giving you…", ending at "You may now take your places in the circle…"
Meteu – The Legend
Nutiket – The Explanation of the Ordeal
Kichkinet – The Challenge Fires/Closing
Directions to Beaumont Scout Reservation